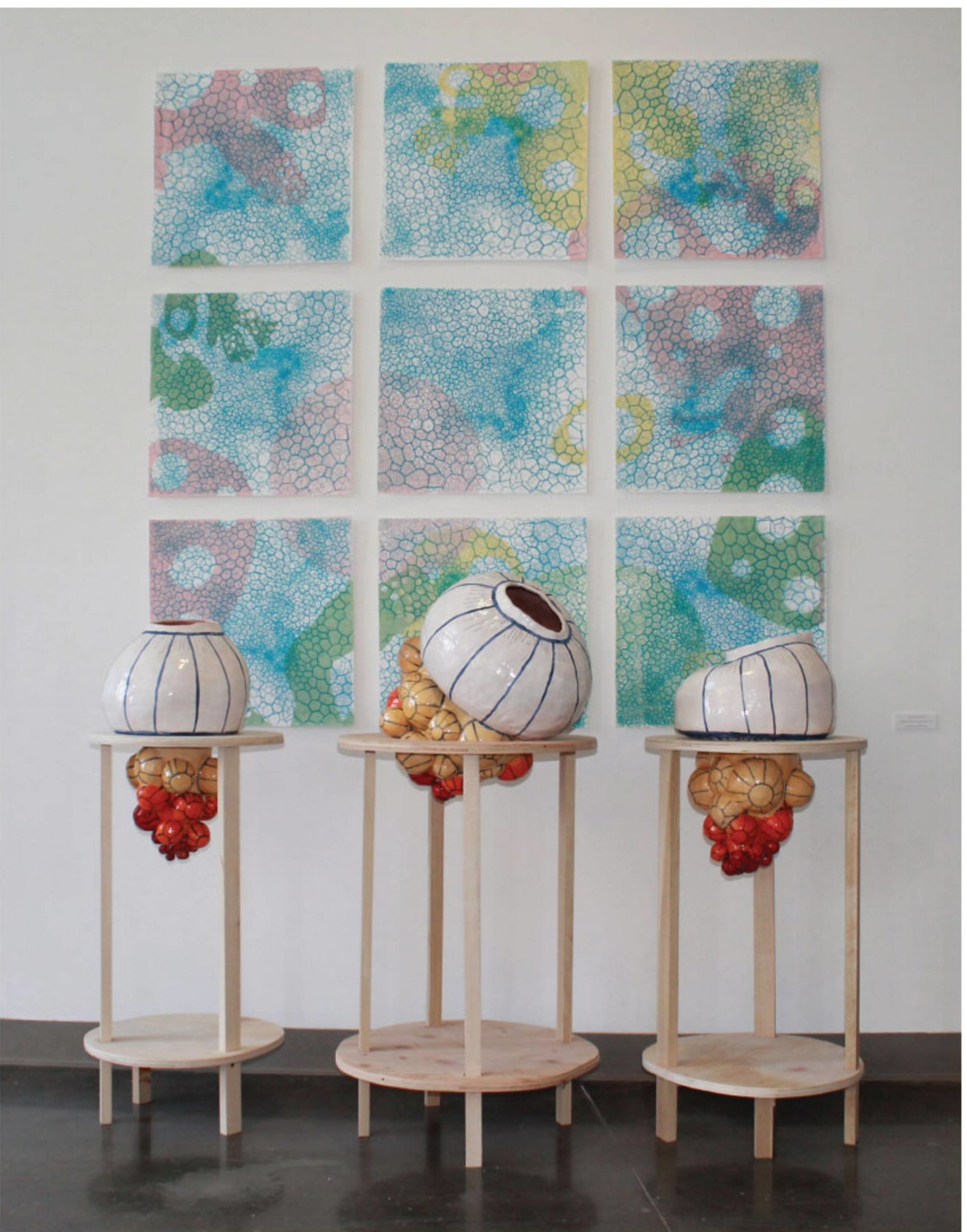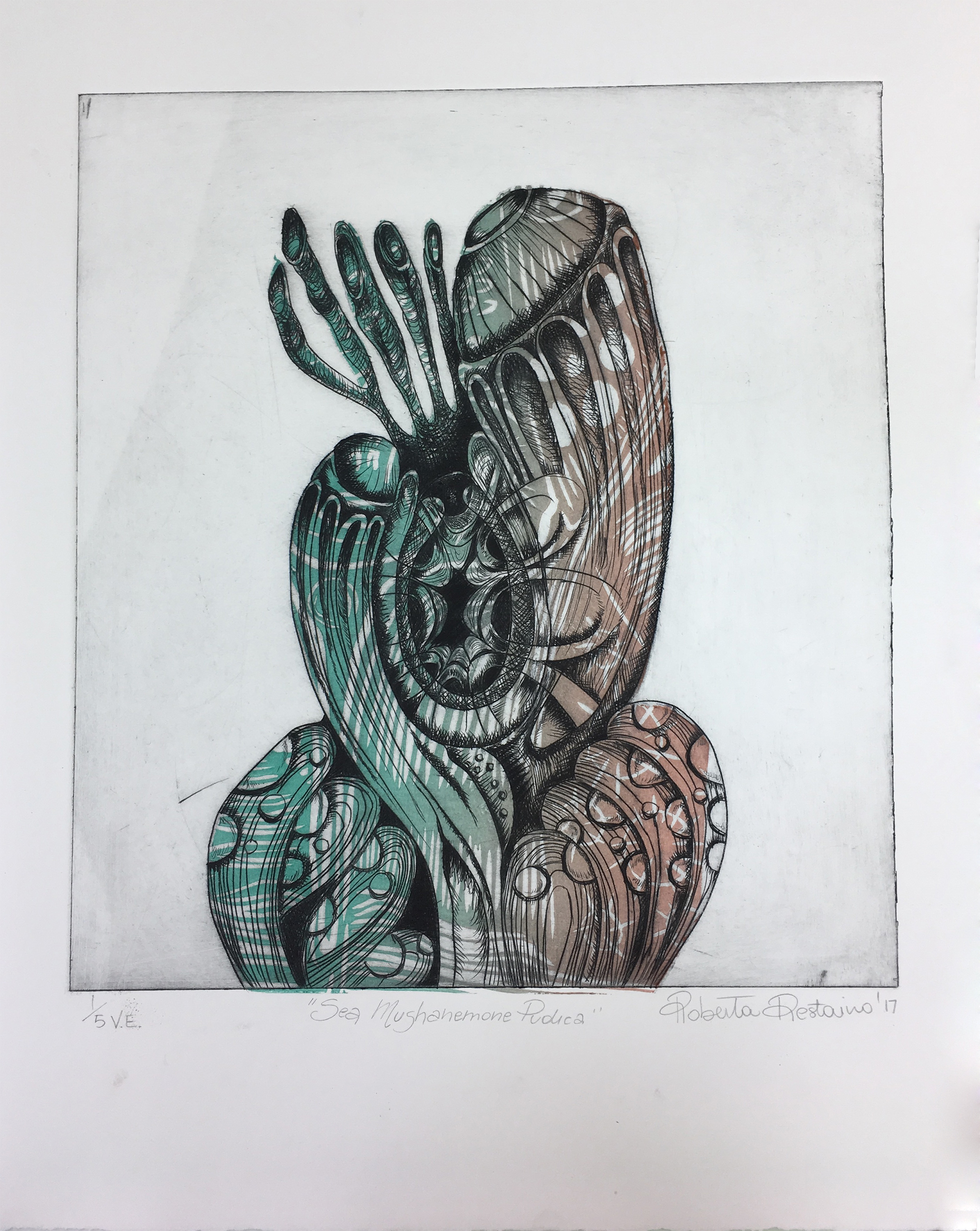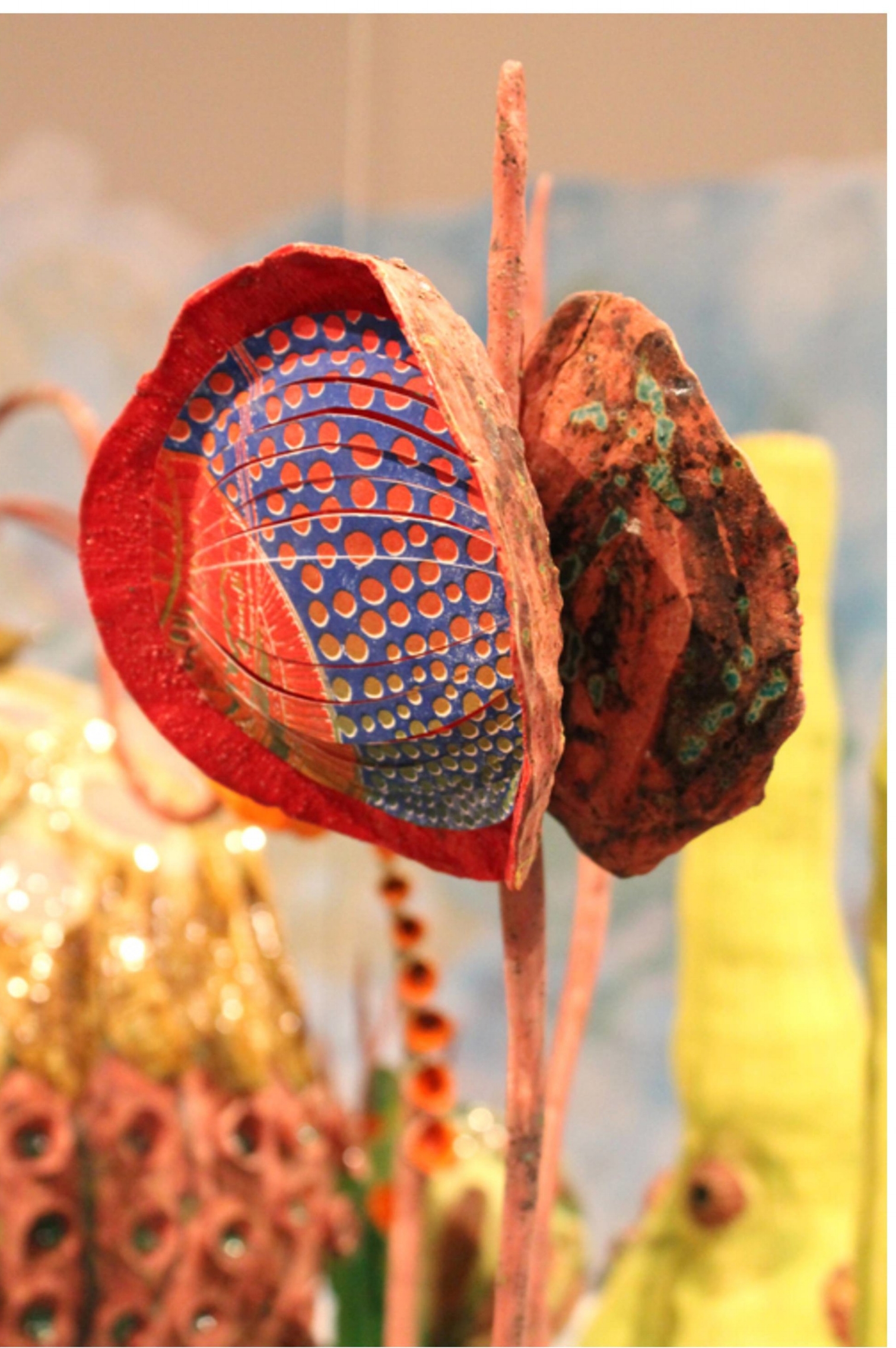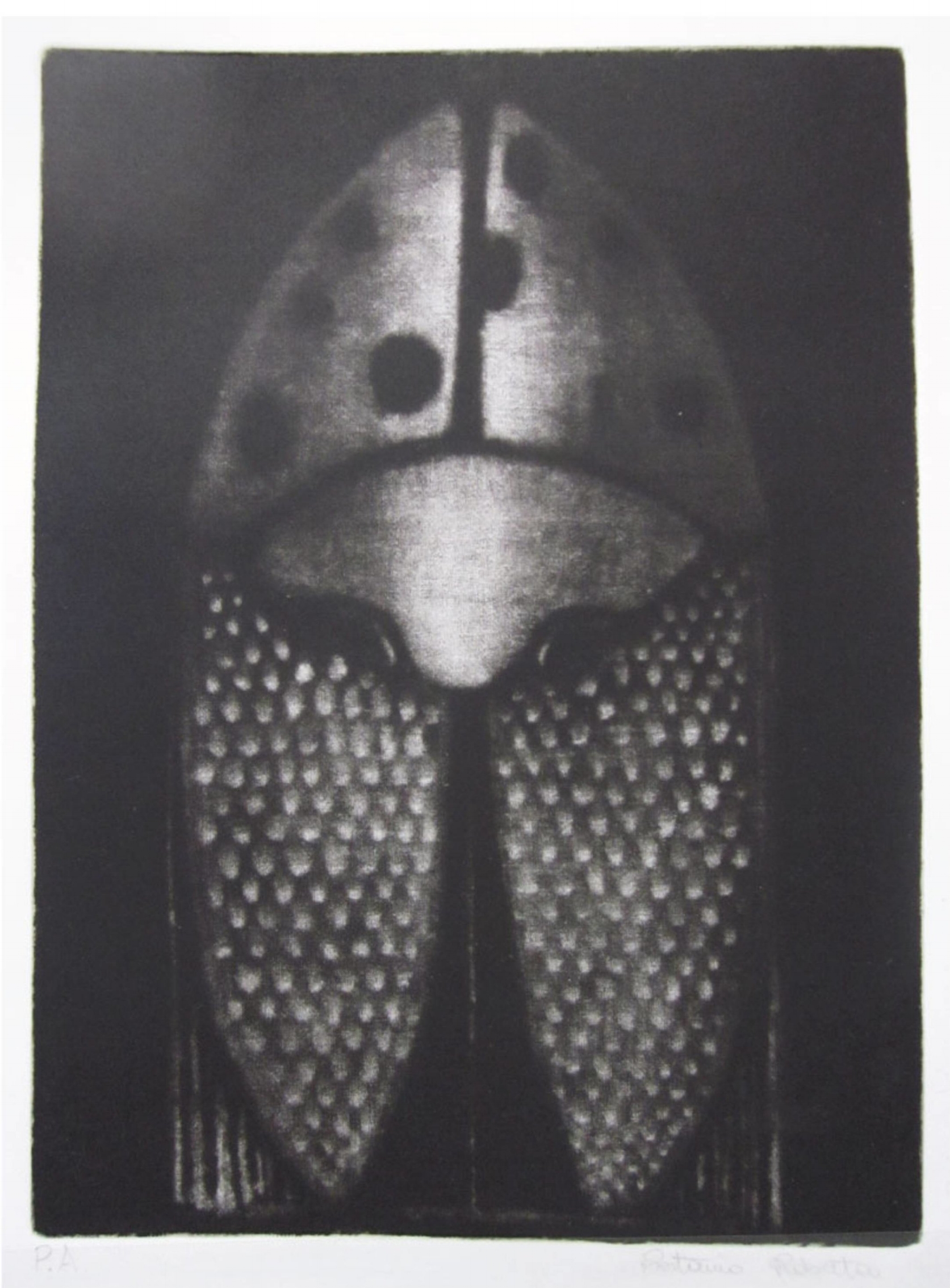 Giardino Surreale: Recoding Natural History, 2019
"Piangente" and "Funghi Contrari." Serigraphy and paper-mache.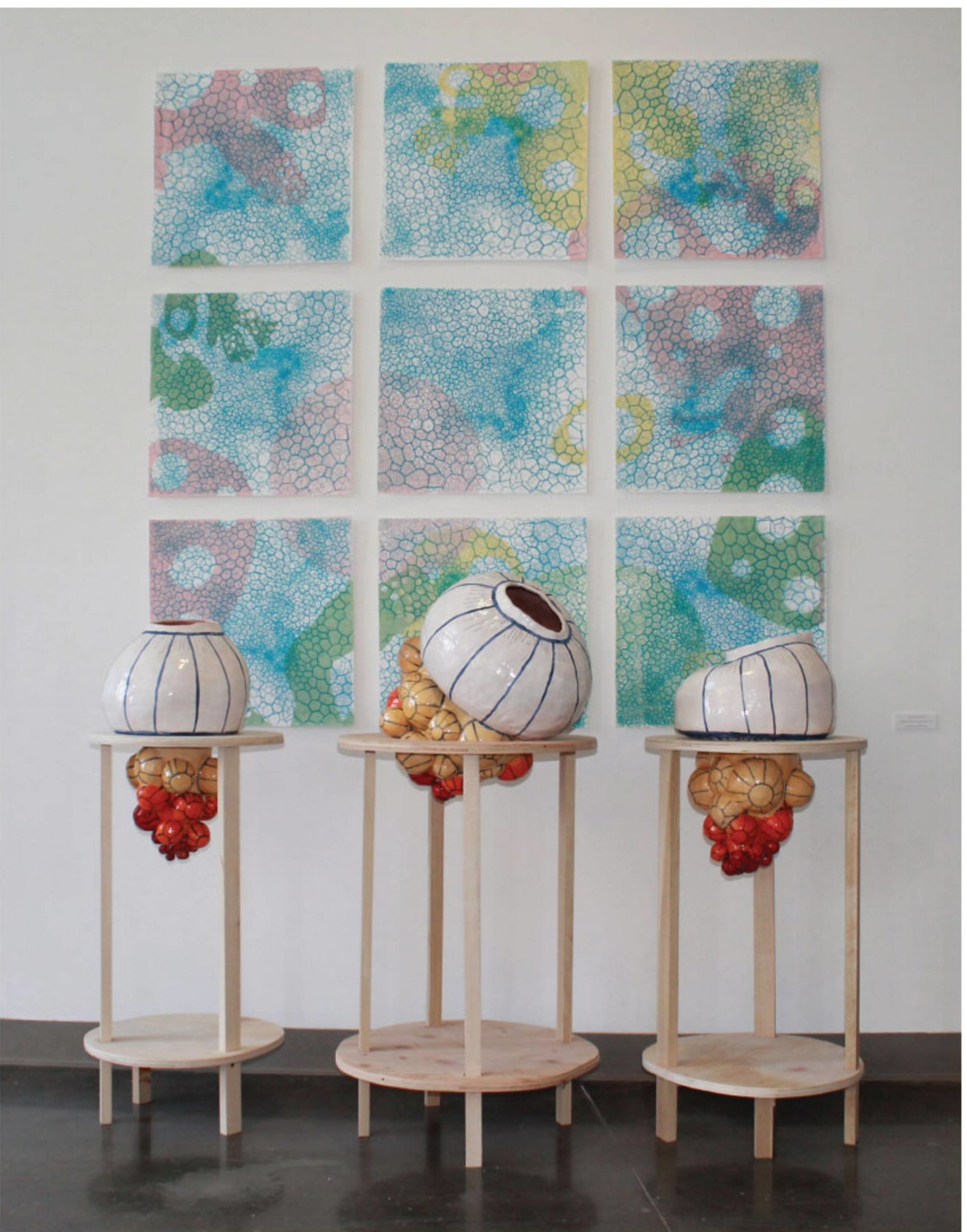 Metamorphosis, 2015
print: 46"x46", ceramics: 30"x16"x 16" each, Serigraphy, glazed ceramics and wood. It was my first experience in combining printmaking and ceramics. The name came frommy personal metamorphosis.
Connected, 2018
Serigraphy
19"x 26"
ed: 1/3 v.e.
Forse Domani, 2018
Serigraphy and lithograph on mylar
Edition 2/3 v.e.
Imprevisto (Unexpected), 2018
Linocut and Serigraphy
15" x 18"
ed: 1/1
Fecondazione -series, 2017
Sea MushAnemone Pudica - Series, 2017
RECODING NATURAL HISTORY - ENCYCLOPEDIA
Drypoint and linocut.
"Recoding Natural History" Encyclopedia will turn toward the early, ancient rudimentary systems that scientists used to observe and catalogue the vegetable world. Specifically, she reimagines the Anthropocene age, using one of the most influential books of natural history written in ancient times: Theophrastus's Historia Plantarum, which was written in 350 BCE and 287 BCE. The book is a catalogue of the vegetable world seen from the perspective of ancient botany, which was a broad science encompassing everything from medicine and agriculture to philosophy.
The multimedia printmaking-based project will examine real and imaginary creatures/plants life from our contemporary Anthropocene era contaminated by a long period of human activity that has transformed the climate and natural environment. Bioengineered organs, the invention of cyberspace, coded and decoded genetics and other recent scientific discoveries will shape the fantastic, whimsical organisms into a surreal parallel world.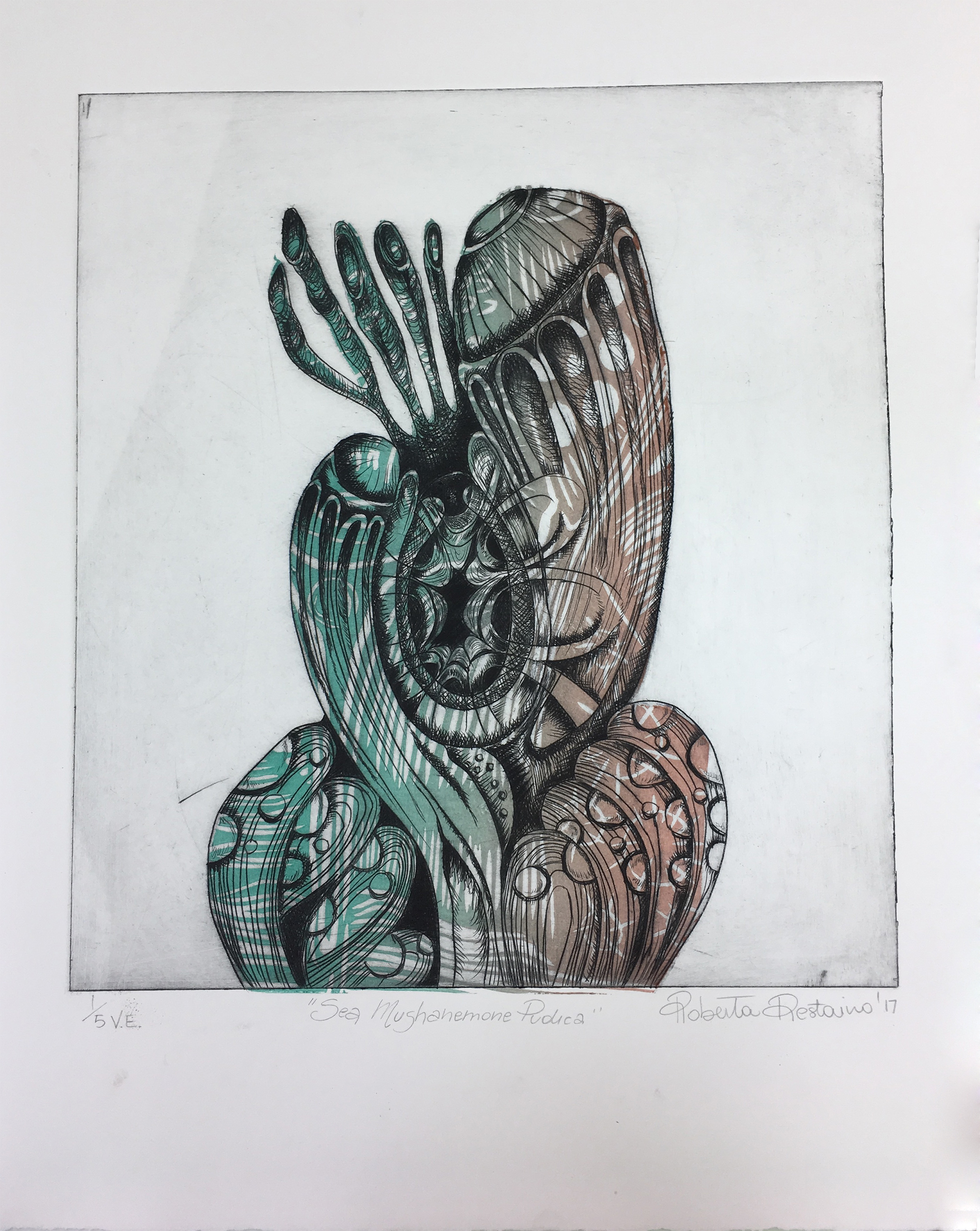 Sea MushAnemone Pudica - series, 2017
RECODING NATURAL HISTORY - ENCYCLOPEDIA
Drypoint and linocut.
Supermundanae Naturae- Otherworldly Nature, 2016
Platform:5x5 feet, Screenpainting Print: 40 feet, Serigraphy, Ceramics and mix media.
Exploring the disappearing line between technologies and nature. A work born after I discovered that we created a synthetic cell. I asked myself: If we can create a synthetic cell, are we also able to create new life forms? If so, then what might they look like? How would the ecosystem responds to them? I answered these questions by envisioning ways in which synthetic life forms could grow by contaminating metaphorically our soil/environment.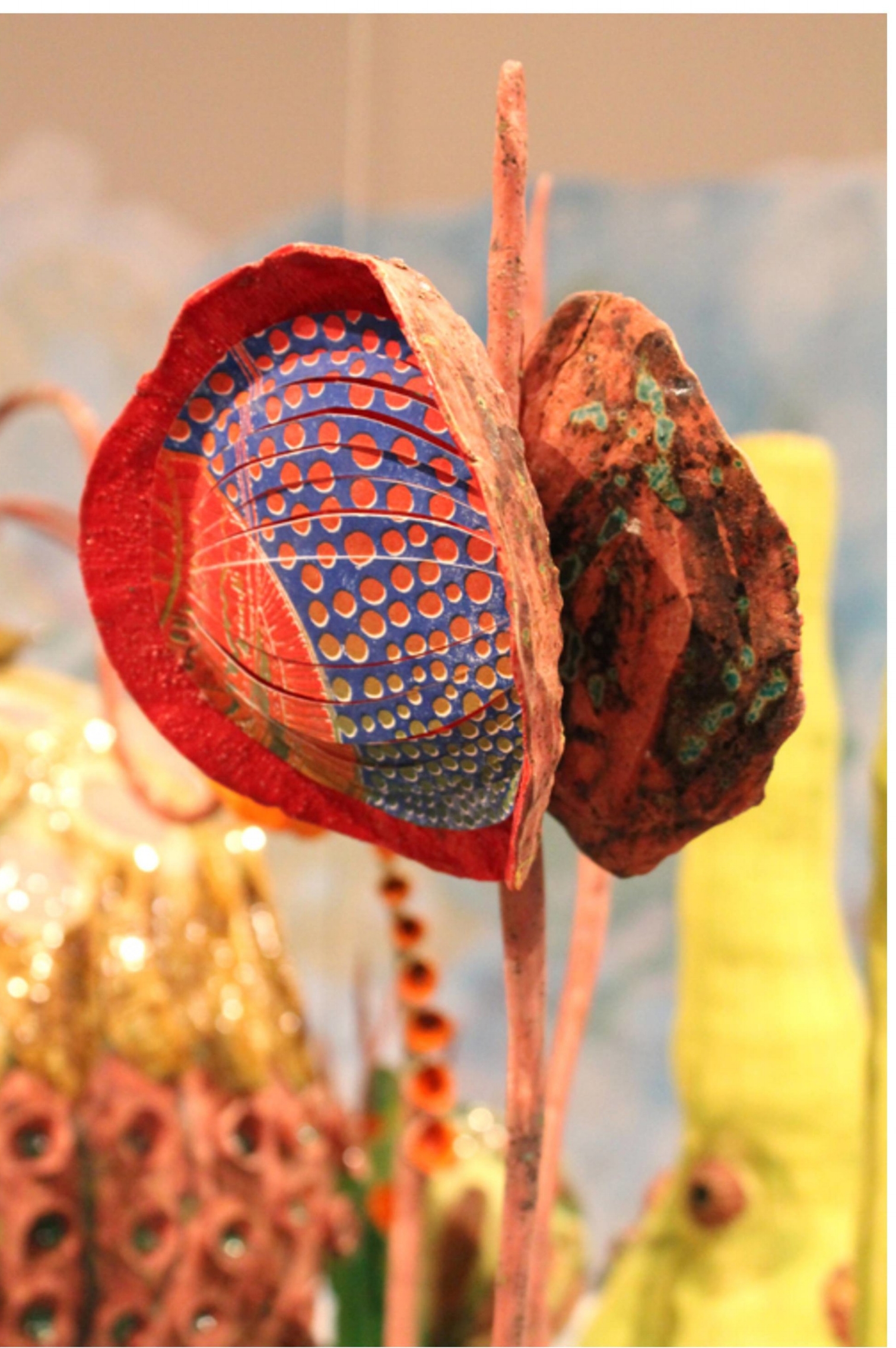 Supermundanae Naturae- Otherworldly Nature
Details of print insert into ceramic piece.
Embrione Blu-series, 2016
screenpainting, 19"x26"
Imaginary development of an embryo from a synthetic cell.
Insieme, 2016
Serigraphy, woodcut and mix media
Edition 1/1
Embryo, 2015
Lithograph, 19"x26". Evolution of an embryo from an imaginary creature.
Sinuous and Silent Life, 2015
Lithograph reductive technique, 16"x12"
Reproductive organ with embryogenesis cells.
Embryogenesis is the stage on which cells are becoming embryo.
Internally, 2015
Serigraphy and Monotype, 16"x24" . Looking inside to a reproductive organ in a plant. Exploring the inner space of two pieces by creating different material and inquiring the tension of opposite through mediums: lightness of the paper and heaviness of the ceramics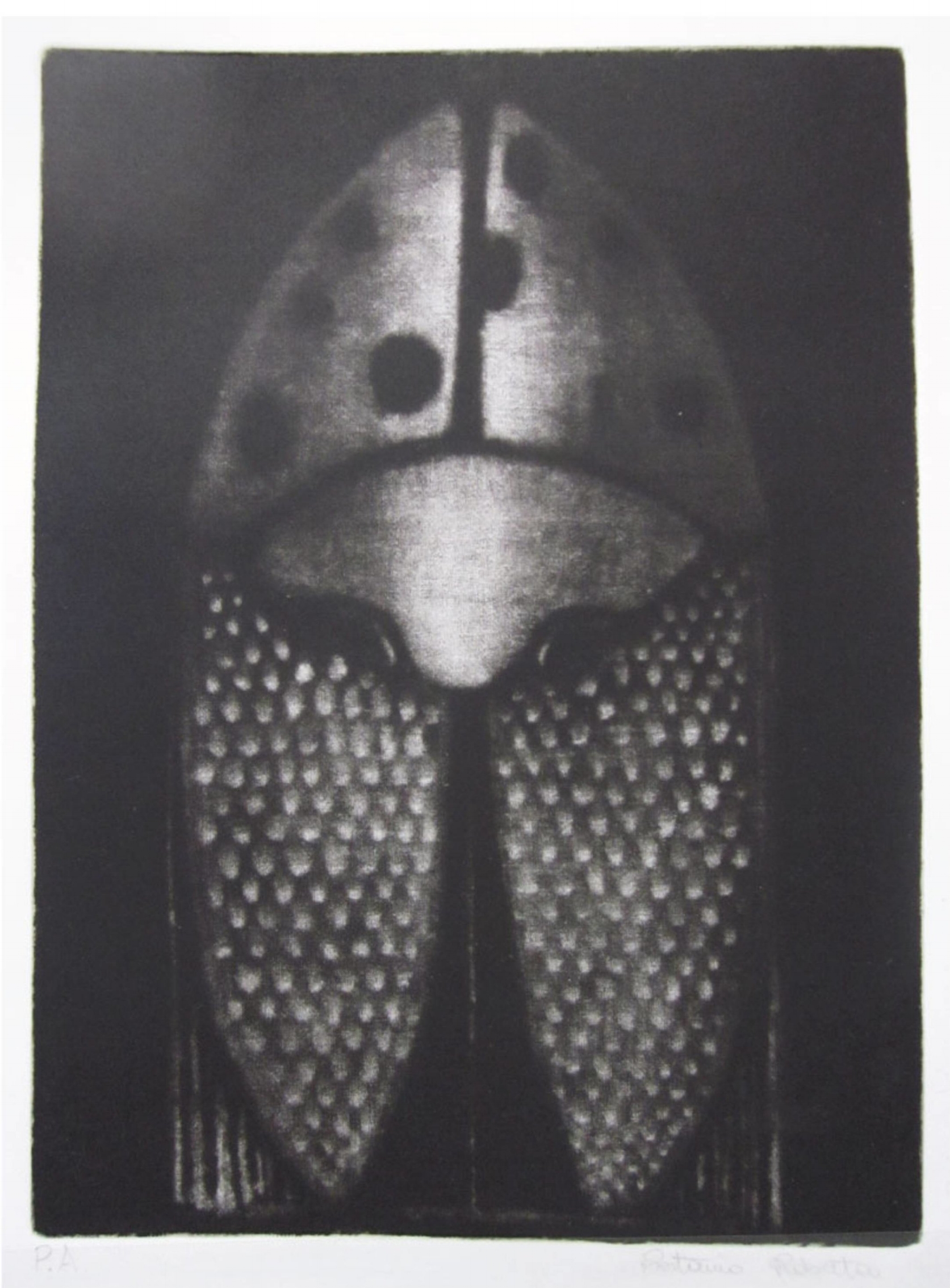 Insect-Door, 2004
Mezzotint, 12"x14".
Exploring element of design into organic shapes